Dame Helen Mirren is set to reprise her famous role as Her Royal Highness Elizabeth the Second in a stage play dealing with the drama of her recent bout of gastroenteritis.
'
The Queen 2: Trouble Down Under
' is the sequel to the critically acclaimed film which first saw Mirren step into the role of the monarch at a troubling time when she was dealing with public pressure over the death of Princess Diana while also dealing with the guilt of the knowledge that her husband had employed Mi6 to carry out the hit.
The new drama this time centres on a similarly difficult and messy time for the head of state as a virus turns her stomach into a dangerously out of control sausage factory at a time of mounting scrutiny over her family. As well as making sure to be permanently within lunging distance of a shitter, the play shows the Queen fielding questions about Prince Harry's worrisome growing love of shooting peasants from a helicopter, Kate Middleton's commoner pregnancy, and the dread spectre of Hilary Mantel's offensive maw.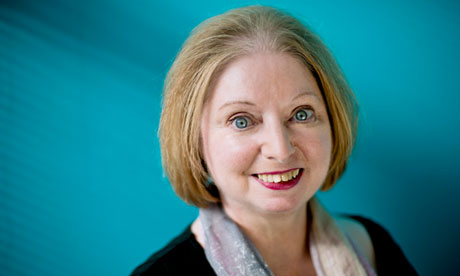 Similarly to the first film, '
Queen 2: Big Trouble in Little China
' has also started life as play in London's West End and is already drawing rave reviews for its superb acting, extensive special effects and eye watering visuals.
The Observer has already praised the film's dialogue, Mirren's tour de force performance and the venue's wise installation of a stage splash guard and optional tarpaulin ponchos for the first row.
Due to the box office success of the first outing and the bankability of its star, industry insiders are already predicting the play's transfer to the silver screen (under the revised title '
The Queen 2: Eye of the Storm'
). The film- rumored to be helmed by director Tom Six- is said to start shooting in October, after securing an inflated effects budget.
Mirren herself told us that the physical demands of the role were daunting but that it's a delight to be starring as the Queen again. "It's an honour and a privilege, obviously. Even though I do have to spend a few hours in the makeup chair capturing her look and disguising the rigging of the pipes around my gusset for the climactic scene at Crufts"
The Queen herself has, as always remained tight lipped about dramatic interpretations of her life, though inside sources at the Palace have indicated that several unnamed royals have expressed appreciation over the sympathetic handling of Her Highness's unfortunate and harrowing spurt of explosive, repeated, violent and debilitating diarrhea
'The Queen 2: 2 Fast 2 Furious' is showing now in London's Royal theatre
MM